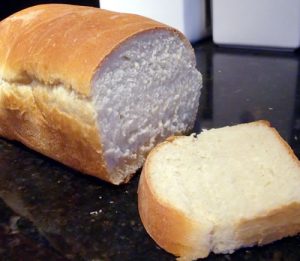 Okay, so, this isn't a bath product recipe. But it's a fun, educational, crafty project that children can easily help with just a bit of adult supervision.
For starters, you will need:
Bread in a bag
3 cups flour
3 tablespoons white sugar
1 package rapid rise yeast
1 cup warm water
3 tablespoons olive oil
1 ½ teaspoons salt
1 gallon transparent zip-lock-type plastic bag
To start, you show the children how to measure one even cup of flour and put it into their plastic bag. Then they need to measure out and add the sugar, yeast and water. (The water needs to be warm to activate the yeast, but not boiling hot!)
Next, zip the bag and smoosh all ingredients together until they are fully incorporated. Then let the bag rest for 10 minutes or so in order that the yeast activates.
Then add the olive oil, the salt and the second cup of flour to the bag, and smoosh it some more.
Finally, add the third cup of flour and mix in thoroughly. Take the dough out of the bag and turn it onto a table (covered with parchment paper and a dusting of flour) and knead it until smooth .
Grease a few mini loaf pans and fill each dough pan about 2/3rds full of dough. Put them in a warm place, cover with a cloth and give them 20-30 minutes to rise. Then bake them at 375 degrees Fahrenheit for 25-30 minutes.
Enjoy your freshly baked bread!