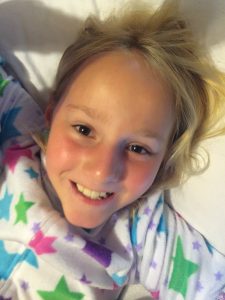 One of the great rewards of knowing how to make your own homemade cosmetic products is that it is a GREAT project and talent to share with the children in your life. Most children just love watching the transformation of "mundane" household items like olive oil, beeswax, chocolate chips and cocoa butter into a product like lip balm.
Attached are recipes for two different textures of lip product – lip gloss (shiny and smooth, with a Vaseline-like texture) and lip balm (firmer than lip gloss, with a Chapstick-like consistency). All parts are by weight.
Lip gloss
1 part coconut oil
1 part almond oil
1 part cocoa butter
Approximately 2% of recipe weight in Vitamin E oil/T-50
Lip balm
1 part beeswax
1 part cocoa butter
1 part soft nut butter (shea/mango/avocado, etc.)
1 part liquid oil (olive oil, grapeseed oil, castor oil, etc.)
Approximately 2% of recipe weight in Vitamin E oil/T-50
The simplest way to make this recipe is to have the children place the solid ingredients (such as coconut oil, beeswax, cocoa butter and soft nut butters) in the top part of a double boiler or in a measuring cup sitting in a pot of water. Heat the water in the double boiler/pot slowly, until the solid ingredients are melted but NOT boiling. Then remove the mixture from the heat and add the liquid ingredients and Vitamin E/T-50.
Gently stir in your flavorings and any lip safe colorings (such as lip safe micas!) you will be using. Some ideas for flavorings include peppermint or spearmint essential oils (just a couple of drops go a LONG way!), chocolate chips for a wonderful natural chocolate color AND flavor, or butterscotch/caramel baking chips! Vanilla extract also works well to make a vanilla flavored balm, and candy melts from the craft store or baking specialty store make great candy-flavored balms and glosses. Craft stores and baking specialty stores also often have edible glitter which make a cute addition to a lip balm or gloss. (Just remember that a little glitter goes a LONG way!) Get creative!!
Camden Grey sells lip balm tubes you can pour your lip balm consistency product into to make a wonderfully professional looking balm. The lip gloss is softer than the lip balm and works better when packaged in a small plastic pot that you can dip your finger into. (New contact lens cases can be purchased inexpensively and work wonderfully for making a cute two-pack of lip gloss!)
You might well have so much fun doing this that you wind up throwing a "make your own lip product" spa party for your child's birthday, get together, or a group gathering. Enjoy!